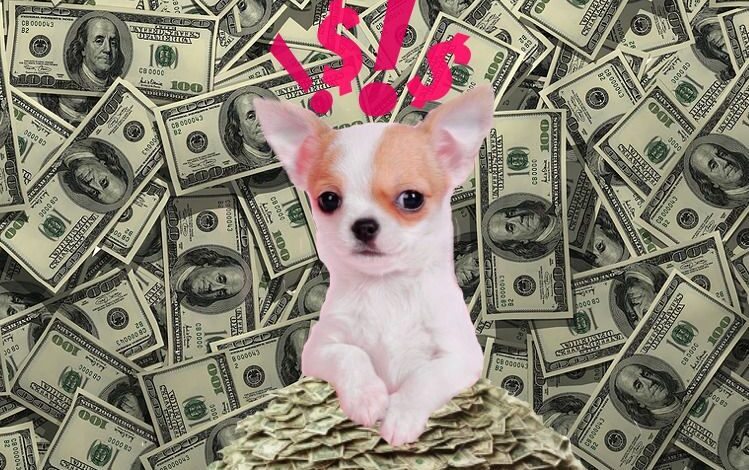 Owners of incredible mansions, luxury cars, and exorbitant wealth. I'm not talking about any magnate, but pets spoiled at a multimillion-dollar level. Find out today what they do with all that money!
10/ Pontiac A Very Lucky Dog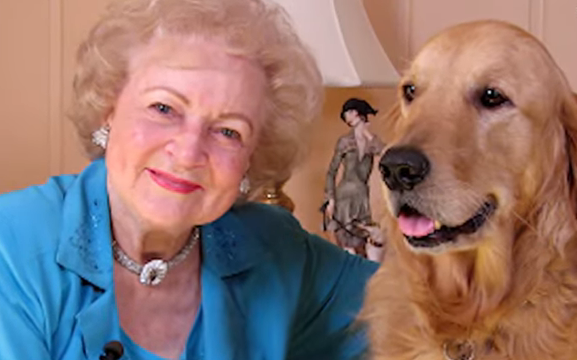 There's a benefit to being a famous and legendary actress's pet. So this Golden Retriever is one of the luckiest dogs in Hollywood. His owner is none other than Betty White, a talented comedian, actress, ex-model and pet lover, who considers Pontiac a loyal pet and her soulmate. So much so that she has included him in her will with the Trust fund of 5 million dollars. Even though her family doesn't like the idea, Betty said he has stuck with her through thick and thin, so that's a way to reward him. Did you know that you can purchase a mansion with that amount of money anyway lucky dog?
09/ Conchita The Chihuahua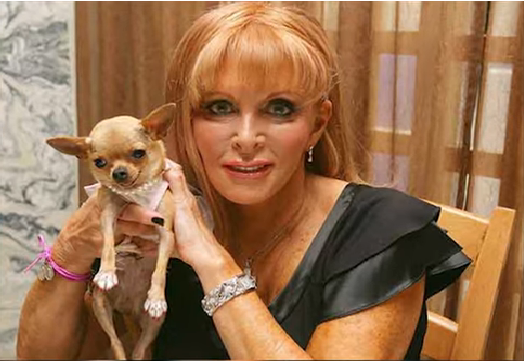 Some actions speak louder than thousands of tickles in the Tummy and Conchita knows so she's the main star in her eccentric owner's love story. Socialite Gail Posner left Conchita an 8.3 million dollar mansion in her will in Miami Beach and a three million dollar fund, so her total net worth is 11.3 million dollars. When Gail was still alive, she didn't stop spoiling her pet with expensive gifts such as diamond necklaces and even fur coats, capturing the media's interest. Unfortunately, after her death, her only child tried to revoke the will, whatever happens, so that the dog gets nothing a selfish act or a lucid moment what do you think?
08/ Blackie A Symbol Of Good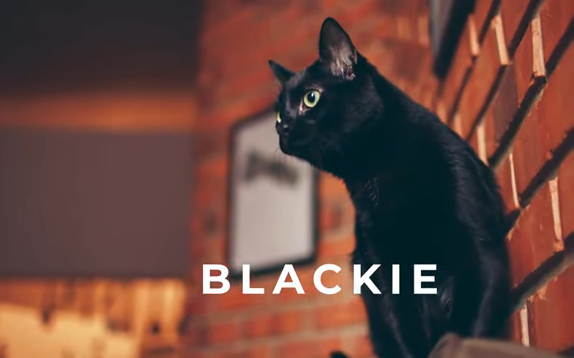 luck are black cats unlucky I'm pretty sure you will change your mind after this blackie is one of the 15 cats that lived in a mansion with British millionaire Ben Ria and those who knew him said he enjoyed much more the company of these felines than that of people. When Ben died in 1988, Blackie inherited a 12.5 million dollar fortune becoming the world's wealthiest cat as confirmed by Guinness world records he loved this cat so much that he even refused to include his own family and his will, what's more, he distributed his wealth to cat charities and his relatives didn't like such distributions at all, but of course he didn't care about that. There's no doubt that those who love animals deserve it all.
07/ Thomasino The Aristocrat Cat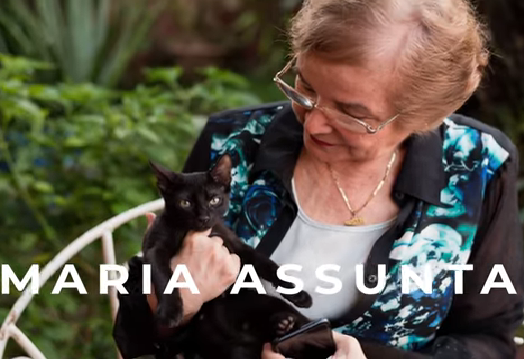 From begging on the streets to being royalty that's the story of this kitten who owns a large fortune now and has inherited over 13 million dollars this blessed feline went from living on the streets to being adopted by Maria Assante, who belongs to the Italian aristocracy and is wealthy. She didn't hesitate about giving him all her love and a bit more. As Maria turned 92, she decided to leave her fortune to Tomasino. Since she didn't have relatives to share her money with, her attorneys recommended designating the cat the only deserving one of her millions. An animal association or a person worthy of Tomasino's care had to be in charge of the wealth management. Maria's nurse was designated the person who could have all the money to meet the needs of the aristocat after these cats do you still think that black cats are unlucky.
06/ Jagu The Classy Chicken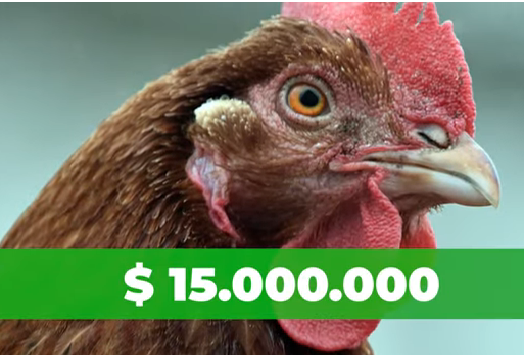 If you think that only dogs or cats are ideal pets you're wrong this scots dumpy has inherited nothing but 15 million dollars just as you heard it this chicken's owners appreciated and loved her so much that when they died they left a vast fortune for her without thinking twice but this chicken couldn't use all the money in grains could she as british magnate miles blackwell and his wife decided to retire and leave the city life they moved to the british countryside to raise sheep and chickens that were practically their children they didn't have biological children or close relatives so they decided to make jagu the beneficiary of their fortune but their philanthropy didn't stop there they also left 42.5 million dollars in trust to benefit art music and animal welfare.
05/ Sadie Sunny Lauren Layla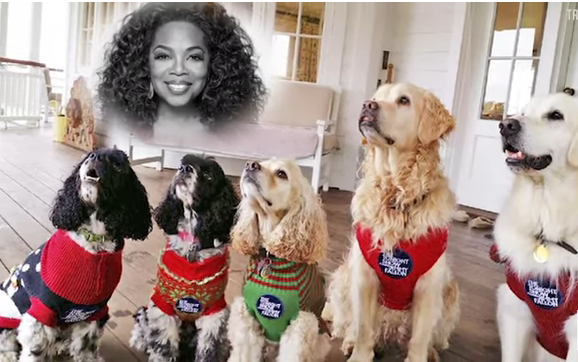 Luke mom's packs for lady her pets are the most precious thing and she has shown it in the most peculiar way Oprah Winfrey's five puppies luke and Layla golden retrievers sadie cocker spaniel sunny and lauren springer spaniel are leading a privileged life full of luxury and of course so much love good girl good girl you know you love it she showed her love by leaving the dogs 30 million dollars in her will that's right according to the compare the market website these lucky dogs are insured with the sky high trust fund by the time the famous talk show host passes away so you now know better think twice when you're told you have a dog's life.
04/ Kalu, A Spoiled Chimpanzee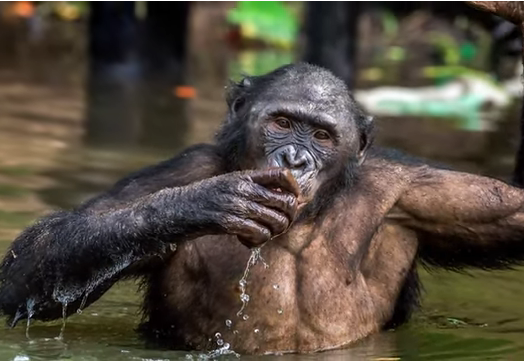 This unusual pet didn't always live in luxury and pampering after being rescued by the english aristocrat patricia o'neil who noticed the chimpanzee was tied to a tree kalu had a full life and was pampered for 37 years in a south african country estate now she owns over 90 million dollars and a farm in australia that she inherited from the eccentric mrs o'neill since patricia's passing the monkeytown primate center looks after kalu so she can co-exist with others of her own kind though by having all that amount of money who would like to have a regular primate life but there's something more in this story she got the inheritance not only for being patricia's loyal friend but after an infidelity scandal the aristocrat decided to leave her husband out of her will and replace him with the champanzee the king is dead long live the king.
03/ Olivia Benson The Cat From The commercials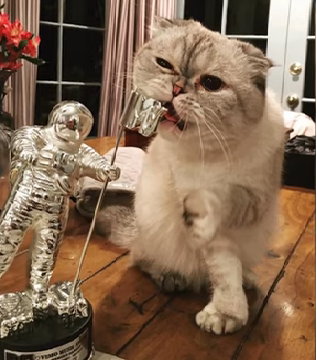 This cat is not only famous for the commercial she has starred in but her owner is none other than Taylor Swift recognized as the most successful young artist in the music industry so this means this cat couldn't be left behind unlike the other animals in this top 10 This Scottish fold, apart from being pampered by Taylor, has built a 97 million dollar fortune well working for coca-cola and cad shoes doesn't generate low incomes does it but fame has helped the cat to increase her wealth more and more along with her little sister Meredith they travel to every place their owner goes and her desires are satisfied every time that's where she takes the opportunity to make million dollar contracts and be even more famous than her owner happy loved and millionaire What more can a pet ask for to be a happy bonus When it comes to fortunes, we can't leave this majestic mammal out. Bart the Bear 2 is a famous actor who has been making movies for over 20 years, has gained a reputation in Hollywood and appears in more movies and series than you think If you've watched Game of Thrones, you should have seen him fighting with the protagonists, but what we must recognize is that his work has earned him a net worth of six million dollars. Have you saved at least a quarter?
02/ Grumpy The Richest Grumpy Cat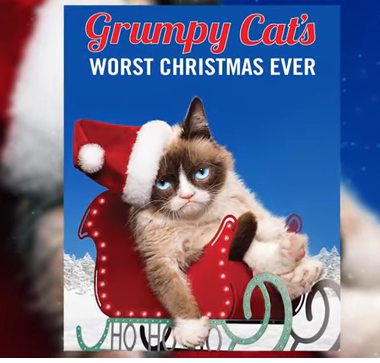 Something that makes Cats famous is the internet and this one is the most famous of all Tartar Salsa his real name is also well known in the meme world his grumpy face has gotten him millions of followers on Social media and even his own film titled grumpy cat's worst christmas ever this kitten is cute isn't he having a contract with friskies which is a food cat company and publishing two books has earned him a net worth of about 100 million dollars exactly as you heard it and even if his owner says this is not an exact amount this grumpy lucky cat manages a nothing small fortune the truth is although these millions arenot exact money is money and fame is fame and this fancy kitten has both things which is something that only a few can boast about unfortunately this renowned character died in 2019 from a urinary infection leaving a legacy of memes and a fortune for his owners spoiled and millionaire you haven't seen it all yet the next one will make you jealous and surprise you for sure.
01/ Gunter IV The World's Richest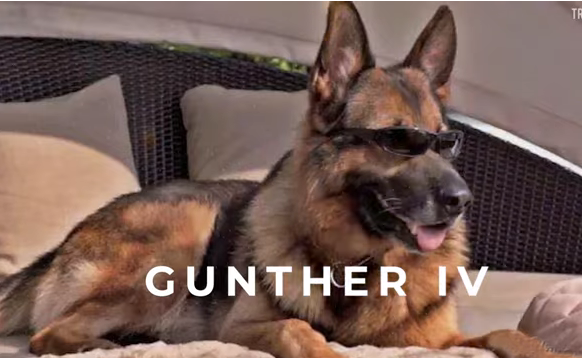 Dog if you thought that abundance mansions and limos were only human things you're wrong and Gunter iv is the proof this gorgeous German Shepherd has inherited nothing but 375 million dollars from his Father Gunther iii who was also a very lucky dog there inherited such a fortune from his owner the german countess Carlota liebenstein she didn't hesitate to make her pets happy even after her death by leaving them this millionaire inheritance with all that money the dog owns properties that include a villa in the bahamas and a mansion in miami but if you think that he may be short of money you're wrong because the wise decisions of his owner have guaranteed that the fortune will continue to grow due to the large investments and successful businesses she made before her death there's no doubt that this dog has been the luckiest in the dog world.
The top 10 richest pets in the world
Gunther VI, $500m
Nala Cat, $100m
Olivia Benson, $97m
Sadie, Sunny, Lauren, Layla and Luke, $30m
Jiffpom, $25m
Choupette, $13m
Pontiac, $5m
Doug the Pug, $1.5m
Tucker Budzyn, $1.5m
Marutaro, $1.5m