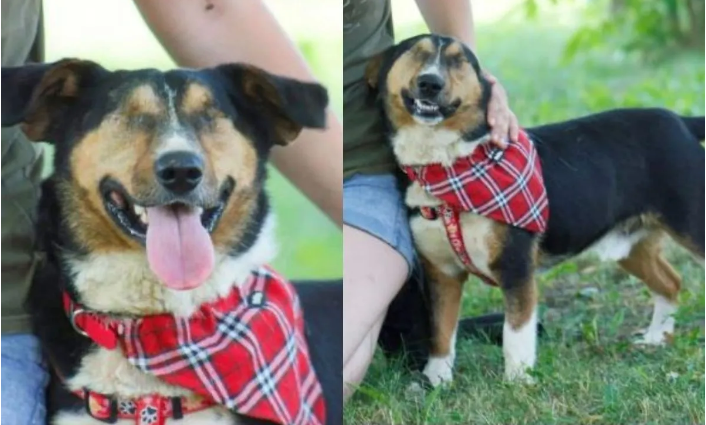 All animals deserve dignified treatment and loving owners who provide them with the care they need to survive regardless of their physical condition, as is the case of a blind puppy who sadly has not been able to find a family that would give him an opportunity , after living bound for 4 years . The eyeless canine remains at an animal shelter where staff are trying to make people see what a big heart he has.
His name is Benji , a mongrel dog who has suffered a lot throughout his life due to his disability, so the Blind Dog Rescue shelter , located in the United Kingdom , carried out his rescue in the place where he was chained to a wall . in Bosnia . Now they are taking care of him and training him to learn how to cope with his days without seeing, so we tell you more about his story.
Rescued blind dog seeks to find a loving home that gives him a better future
Benji is a very docile loin who would fit in perfectly with any family that opens the doors of their house to him, since the staff of the shelter where he lives comment that he is adapting too quickly and little by little he is no longer using their help for simple actions such as walking. without tripping. Since he was rescued 1 year ago , he has been learning 'how to be a dog'.
"Benji has spent his life in chains, but for the last year he has been with his savior. Since he has been with her, he has come a long way," said a shelter worker, adding that he had never met a blind dog who adapted. so well in the face of the daily challenges of his condition. The puppy is very clever, because he is learning where everything is and even runs to answer a call.
[os-widget path="/sweet-pets/test-your-knowledge-of-the-history-and-quirks-of-pets-with-this-quiz"]
"The few times we went to the vet, he taught himself how to get into the car, and he's so confident and smart that he jumps out of the car himself," they said. Also, Benji has great social skills , which he finds surprising after being lonely and mistreated for so long. He also has no problem with the other animals in the area, although he does like being the alpha male of the pack.
"The dogs love him very much, he has no problem staying with the pack all the time. When new dogs arrive, he accepts them without problem," Blind Dog Rescue added . He is also a puppy who loves to play like any other canine who feels comfortable with his caregivers, already showing that he does not need eyes to have fun.
He especially loves balls and is even learning how to catch them with his snout, "When she bounces he can hear where it went," they commented. His rescuers are working day by day to find kind owners who know how to see in Benji the great energy and liveliness he has, and it is also a great message to people who judge an animal by how it looks, without knowing the potential that it has. they have as loving pets and good life companions.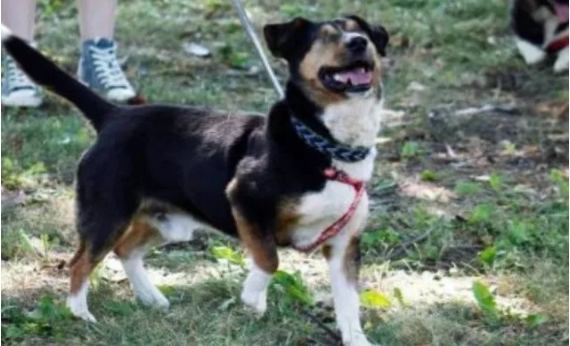 It is worth mentioning that this shelter has a special inclination towards the care of blind dogs and other disabilities, which for a long time have been subject to all kinds of abuse, so they try to preserve their ability to love and be loved. It is expected that soon Benji will be chosen by a family that will make the decision to adopt him and give him a second chance .