DOG NAMES
10 names for male dogs inspired by the Mexican National Team of the Qatar 2022 World Cup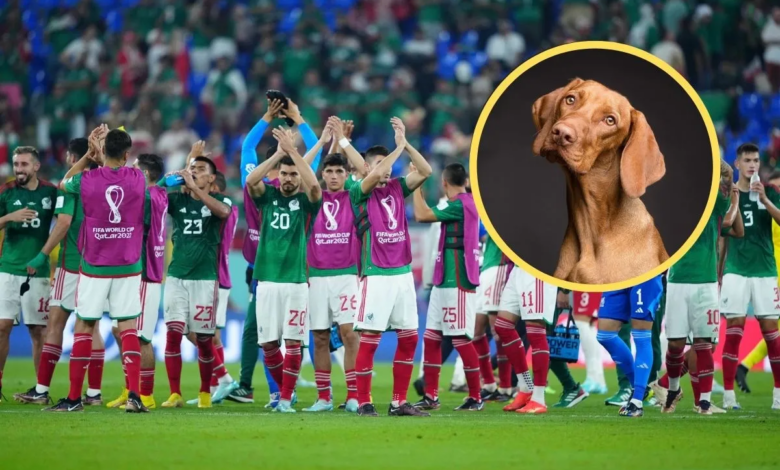 The Qatar 2022 World Cup begins and football fans have not been slow to transmit their excitement to their pets, which accompany their owners during matches. If you have just brought a male dog home and you are experiencing the boom of the FIFA World Cup , we leave you a list with 10 names inspired by the players of the Mexican National Team , from Memo Ochoa to Chucky Lozano so that you can choose the one that suits you best. you like the most and bring your passion to your pet.
According to the American Kennel Club  ( AKC ) organization, the name you choose for your pet is very important, since it is the first bond that will unite you with it , starting an unbreakable bond, especially when you associate it with something that you like. It is advisable to choose a short and concise one , which helps your dog to memorize it quickly, just as you should use it for any command when you just live with your puppy.
1.Memo 
Guillermo Ochoa is the goalkeeper for América, also known as Memo Ochoa . He is one of the most outstanding and popular players of the National Team, as he recently shone in Mexico's debut in the World Cup in Qatar by saving a penalty from Poland, something much applauded even by President Andrés Manuel López Obrador.
2. Talavera
Alfredo Talavera is another selected to represent Mexico during the World Cup, and he is the goalkeeper of Juárez FC. He was born in Jalisco and knew his passion for soccer at the age of 14. If it is one of your favorites, it is recommended to cut out its name, calling your puppy "Tala" or "Alfred".
3. Nestor
Néstor Araujo is the defender of the American team, but Néstor can be a very good name to call a dog, since it sounds strong, short and concise, helping the interaction with your new pet .
4. Dimension
Another goalkeeper but from the Club León team is Rodolfo Cota , a Mexican soccer player who has an ideal last name to name your puppy. His abilities have made him another player who traveled to Qatar to represent the Mexican soccer team.
5.kevin
The defense of the Pachuca team is called Kevin Álvarez, who plays as a right back and left his native Colima to fulfill his dream of winning the World Cup. He is a common and simple name, but if you admire his way of handling himself in the field, it could be an ideal name for your pet.
6.Johan
Johan Vásquez is one of the team, defender of the Italian Cremonese team. Despite the fact that he was not accepted at first because he did not pass the tests to be promoted in this job, he remained firm with his decision to be a footballer, an inspiring act that can help you decide to use his name.
7. Antuna
The last name of the player Uriel Antuna can be a good name, since it sounds short and original. He is the Midfielder of the Cruz Azul team and a figure much loved by his fans around the world.
8.Edson
Edson Álvarez is another midfielder but from the Ajax team of the Netherlands, although he also works as a defender. He is an absolute international with the Mexican team. 
9. Orbelin
Orbelín Pineda is the midfielder of the AEK Athens team, Greece, and since his name sounds somewhere between funny and short, it could be perfect to call your puppy.
10.Chucky
Although obviously the nickname of the player Hirving Lozano, also known as Chucky Lozano , can remind you of the famous devilish doll from the movies, knowing who you mean when naming your puppy is important. It is a short and concise name, so it is not discarded in the list.